Here you will soon receive more information regarding our association-specific support opportunities!
Our donation account details
Recipient                : World Garden Mongolia
Postcode and city : ULAANBAATAR
Street                      : 57/1 Damdinbazar street
Country                  : Mongolia
Details of the account and credit institution
Kto.nr.                     : 5121 027 054
BIC                           : AGMOMNUBXXX
credit institution   : KHAN BANK OF MONGOLIA
Street                      : PEACE AVENUE KHAN BANK
Country                  : Mongolia
[Attention, transfer fees may arise! Please inform yourself in advance at your bank.]
Thank you for your support in building a greener Mongolia!
Every donor should have the right to find out what happens to his donation money and what expenses the association makes of it (Mongolian NGO Law, Chapter 5, Article 23). On this occasion, the following Donation register are listed information about the income (account entry date and amount), expenses (account exit date and amount), and the annual surplus: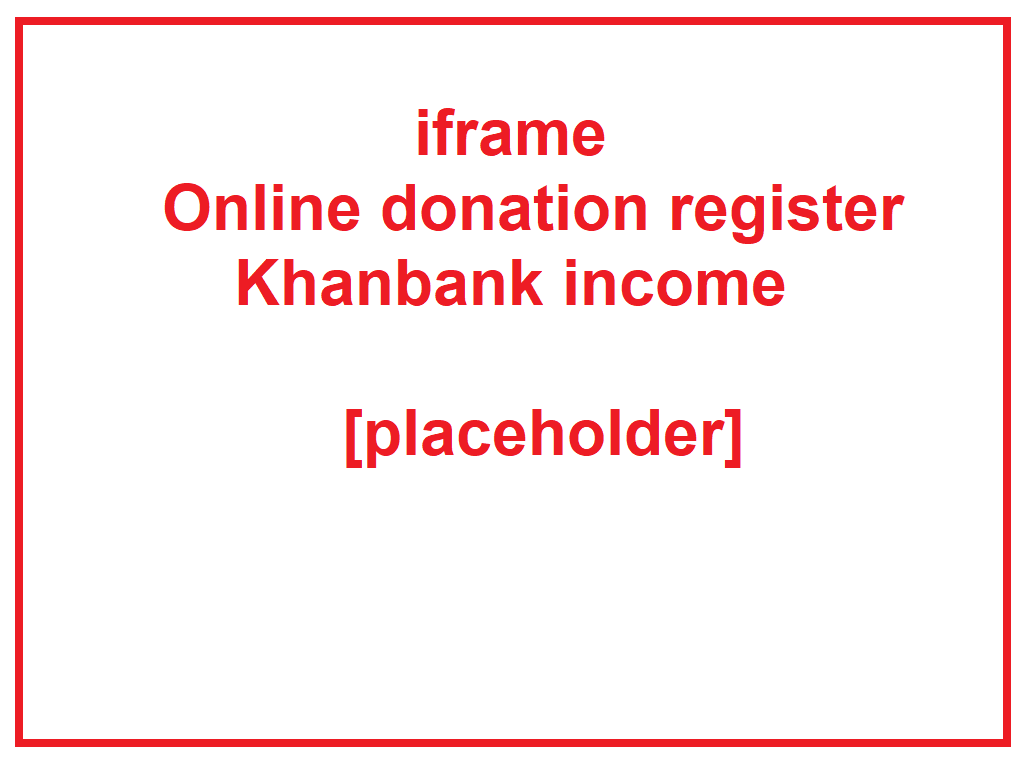 This financial overview thus also serves as an evaluation benchmark for the progress of the project for anyone interested. The more income generated in the year under review, the greater the interest in the project and the more trees World Garden Mongolia was able to plant, care for and protect.